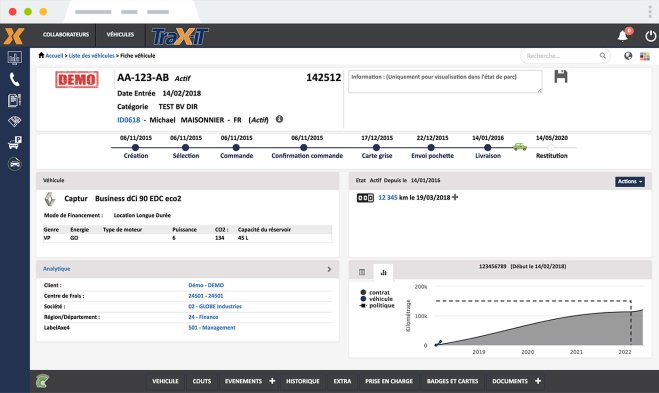 TraXall Tools
TraXall International is using advanced Business Intelligence (BI) software in order to streamline the overall fleet management process and to enable ongoing benchmarking.  We are able to execute automated decision, tasks and sequence flows by using Business Process Management (BPM) software. All processes are built in accordance with the client's individual workflow requirements.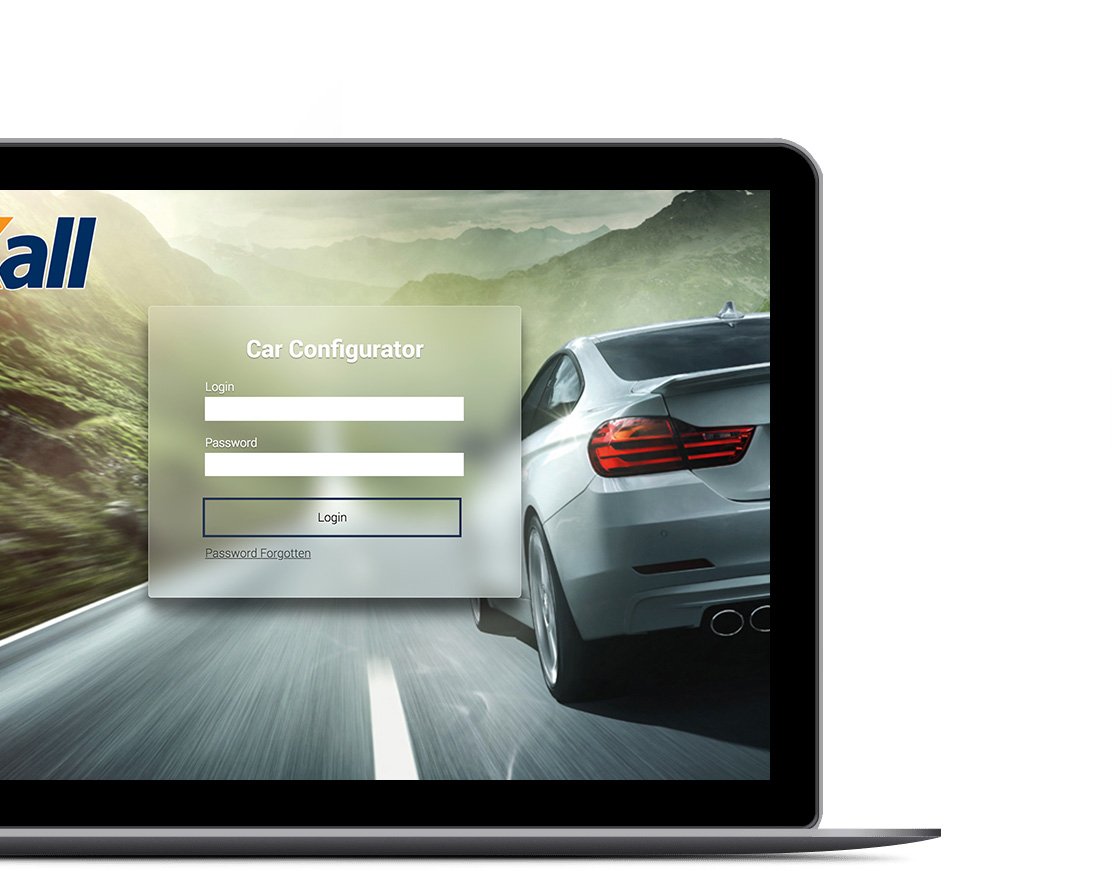 CAR CONFIGURATOR
Reduce your TCO with our car configurator
We developed an easy to use, web-based tool allowing the driver to select, configure and generate the car order according to specified client policies.
99% Buildable Cars
We can reduce work and time by delivering 99% buildable configurations.
Flexible Architecture
If you need an interface to your own systems, we can provide it to you.
Use it everywhere
Our car configurator is designed as a SaaS (Software as a Service). It is platform-independent.
Reduce your TCO
Model any car policy in order to achieve your TCO goals.
Easy to use
Our intuitive user interface makes sure drivers can concentrate on configuring their company car rather than learning how to use our software.
High Return of Investment
Select the best suitable vehicles according to your car policy.
Get Cherry-Picking
Optimize the supply chain for your drivers and your company with and get the Best Price Every Time in Every Market on Every Vehicle
Customize it
Our car configurator can be easily customized, so that it will fit into your corporate identity.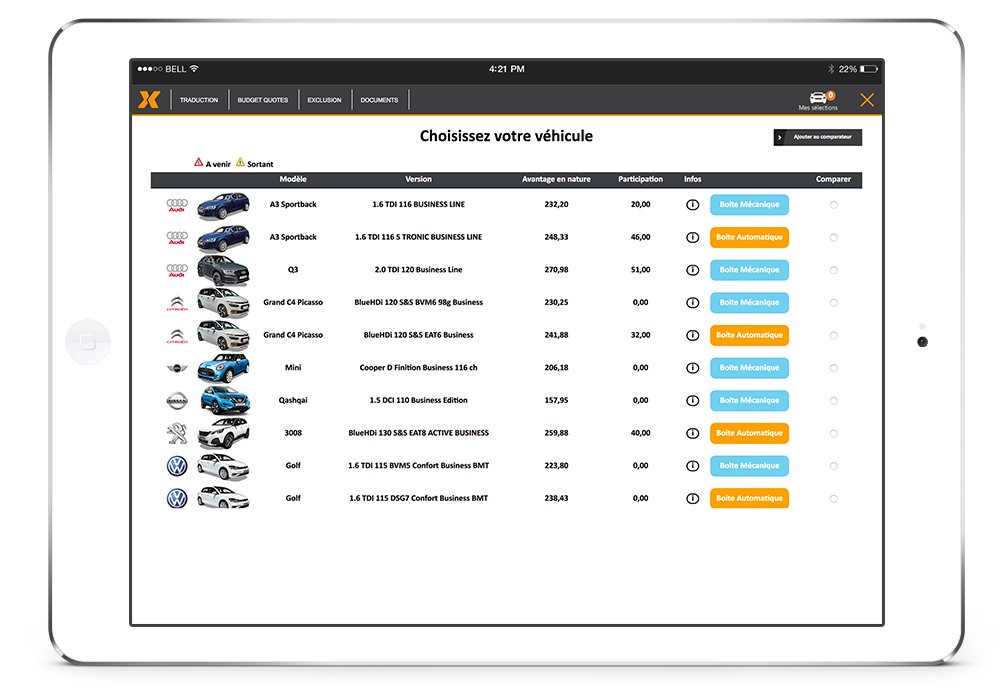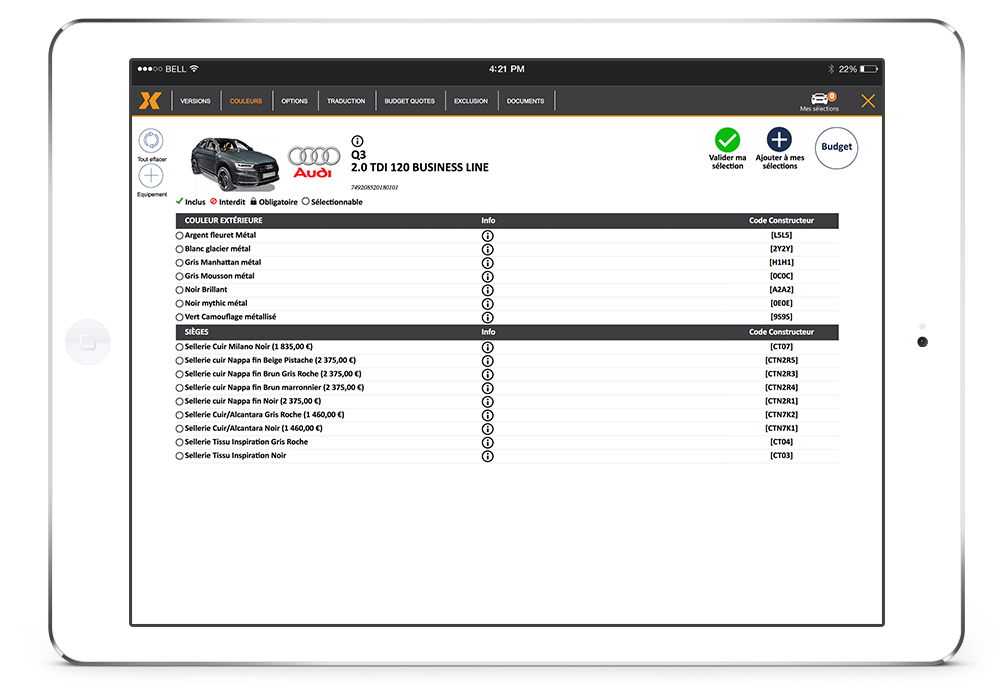 DASHBOARD
Simple dashboard for the fleet decision makers
TraXall International's dashboard capabilities put the power into the hands of fleet decision makers. The dashboard solution of TraXall International is easy to use and delivers clear graphical displays. Our state-of-the-art IT solution will enable our customers to have full transparency of the overall TCO spending on a national and international level!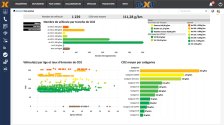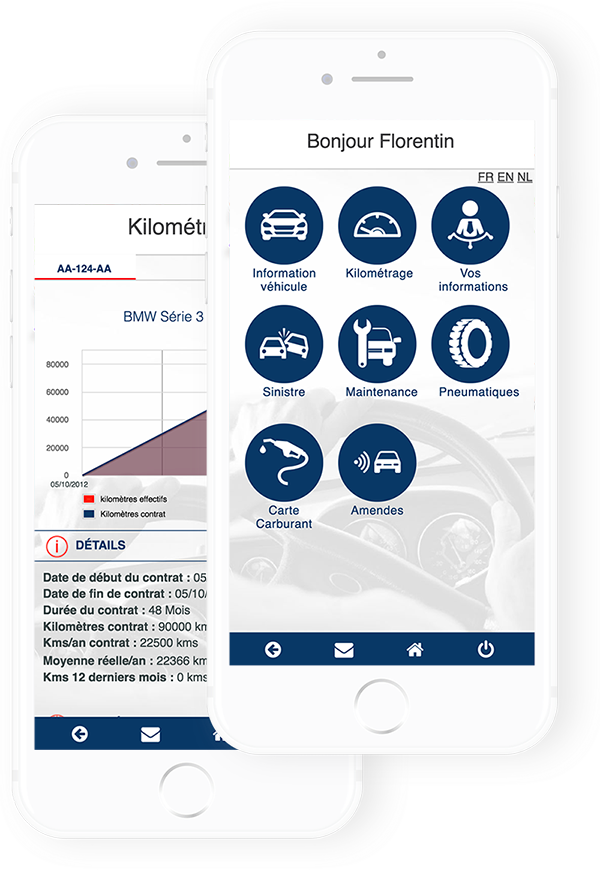 TRAXALL APPS
Communicate with drivers in a very smart way
TraXall's Apps are multi-lingual and the enabler to communicate with the driver in a very smart way.
The apps are available for all main devices (Apple, Microsoft*, Android*) and are linked with the ERP system of TraXall International in order to use the apps more intelligently.  All relevant data regarding the vehicle, mileage, costs, allowances and e.g. driver documents are included in the app as within the online driver portal. (* coming soon)
Accident Management can also be managed by using the app.
Frequent Asked Questions and emergency telephone numbers are fundamental information for the drivers.
Bespoke communication from and to the drivers can be generated (individually, by grade, by business unit, by country, by legal entity).
CONSOLIDATED REPORTING
TraXall International developed a business intelligence (BI) software to converge local key fleet data into a clear and wide-angle overview on an international level, allowing accurate performance ratios, information consolidation and local benchmarking, resulting in ongoing performance management.
Converging fleet data from multiple sources and suppliers into a model that draws the complete and consistent picture, is what so many fleet operators are looking for – this is part of what TraXall delivers.
TraXall International's consolidated reporting service will provide you with a full conversion of data to information, supported by trends analysis, benchmarking and policy recommendations.
Our data pooling also allows capturing all critical data for identifying your current baseline, areas of improvements and supports planning and implementation phases by using an end-to-end process coverage.
TraXall International uses Business Intelligence (BI) software to deliver strategic and tactical reports on local, European and Global levels, combined with analysis and expertise.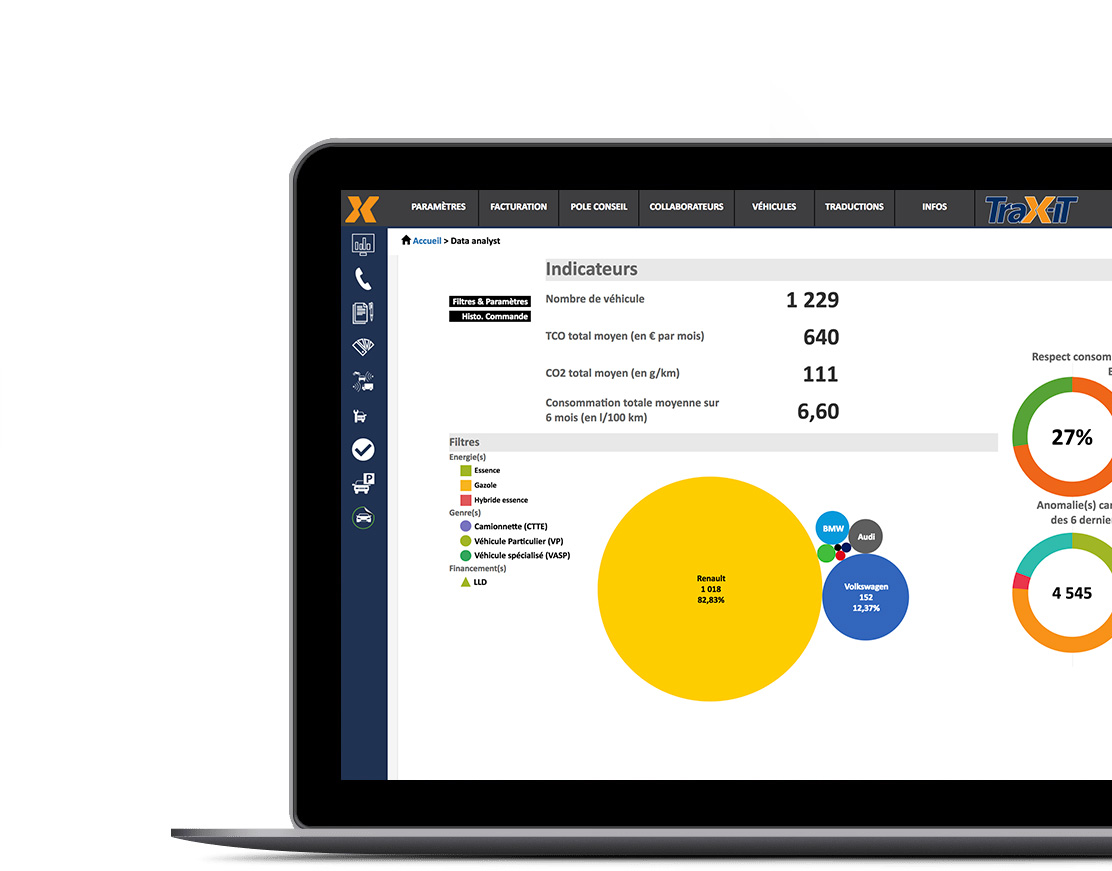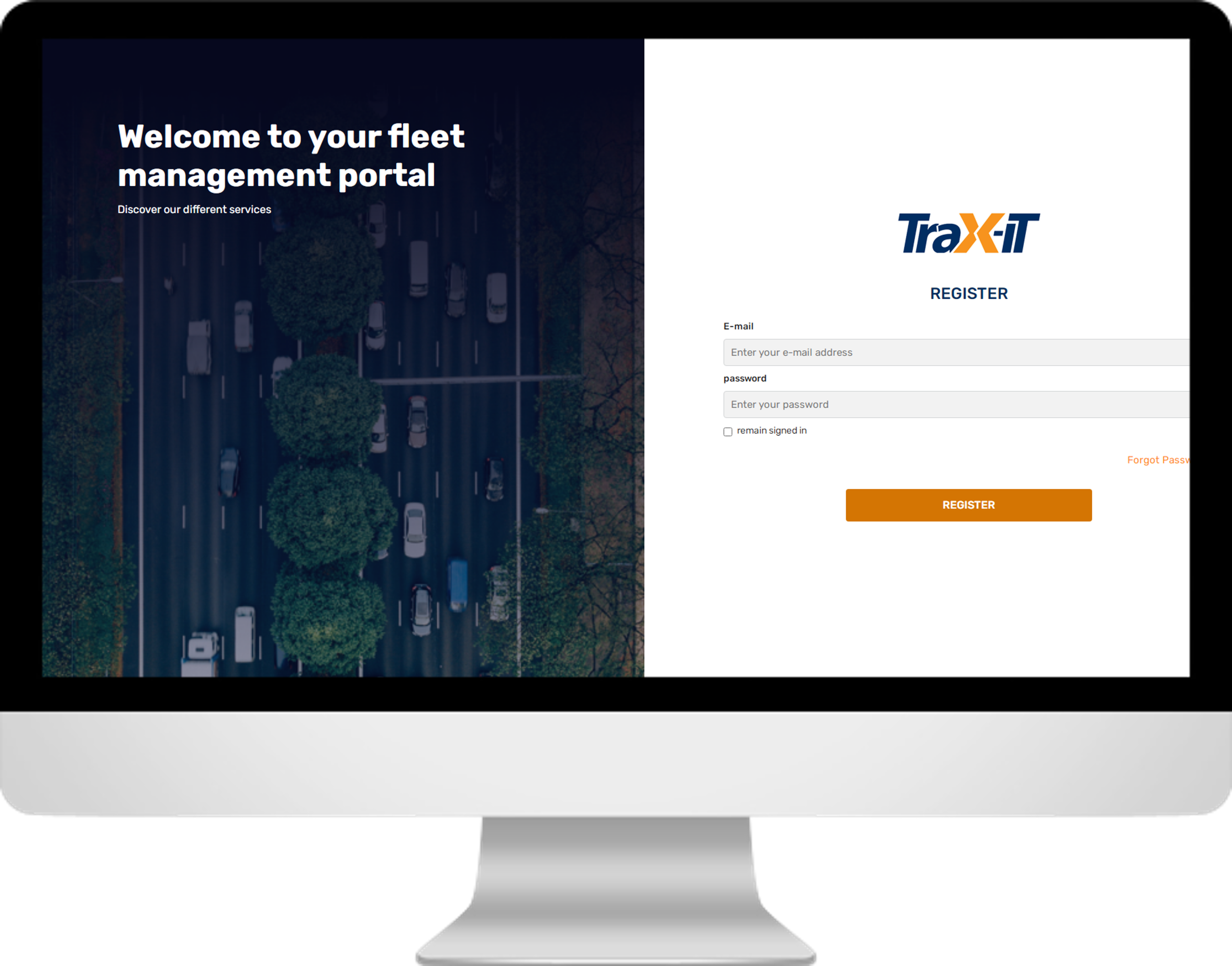 CLIENT PORTAL
Your dedicated client portal, everything in one place
Our Client Portal contains online all information and applications in order to reach full transparency across the overall live cycle.
Web-based enterprise portal
Easy access for all your data and documents
Secure SSL encryption
Role-based permissions
Multi-lingual (in local markets)
INVOICE CONTROL
Our state-of-the-art tool supports your business and to put in place a contract compliance control mechanism.
The invoice control service of Traxall International is based on three dimensions:
Factual accuracy, i.e. what is the content (products and/or services) of the invoices
Contractual accuracy, i.e. is the invoice in line with the current supplier agreements
Mathematical accuracy, i.e. is the calculation of the invoice correct